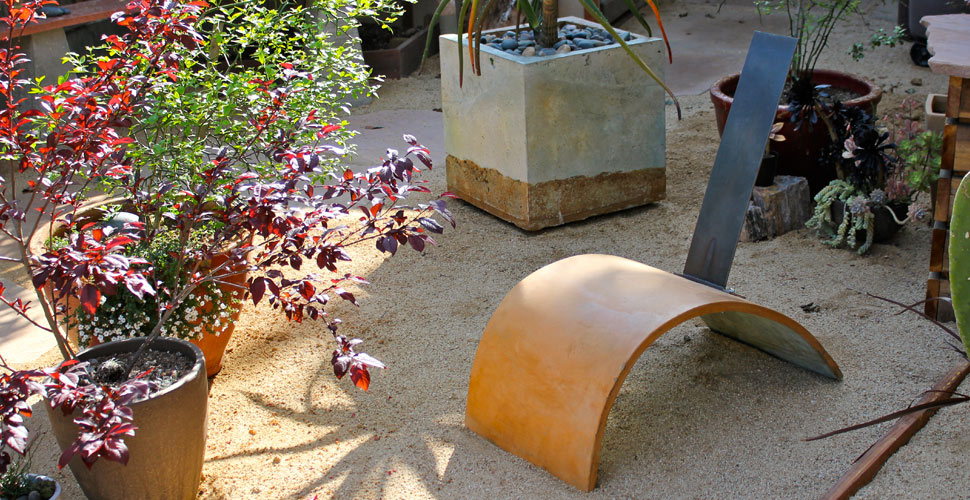 Curve Appeal
Don Welsh owner of eleven39.com and everydaySolutions contracting in Leucadia CA designed and created the Webster Chair, a unity of concrete, steel and teak. The design is an adult version of his wooden chair he made for his nephew. The "Webster Chair" is available in either CHENG Outdoor Pro-Formula mix or CHENG D-FRC. The curved concrete combined with the stark steel creates a perfect combination for any outdoor setting.
Project Location: Leucadia, CA
Project Turnaround: 2 weeks
Made with: CHENG Outdoor Pro-Formula, Steel + Teak
Color: Charcoal, 3 C.F. ($120)
Project Dimensions: 37″L x 19″W x 15″H (including back of chair: 3′ tall)
Project by: Don Welsh, eleven39design
What was the goal for this project?
DON: Create a chair with a simple timeless design that would have integral strength, without any rebar reinforcement. A break down of the chair's components are a base and a back that combined elements like concrete, steel and wood.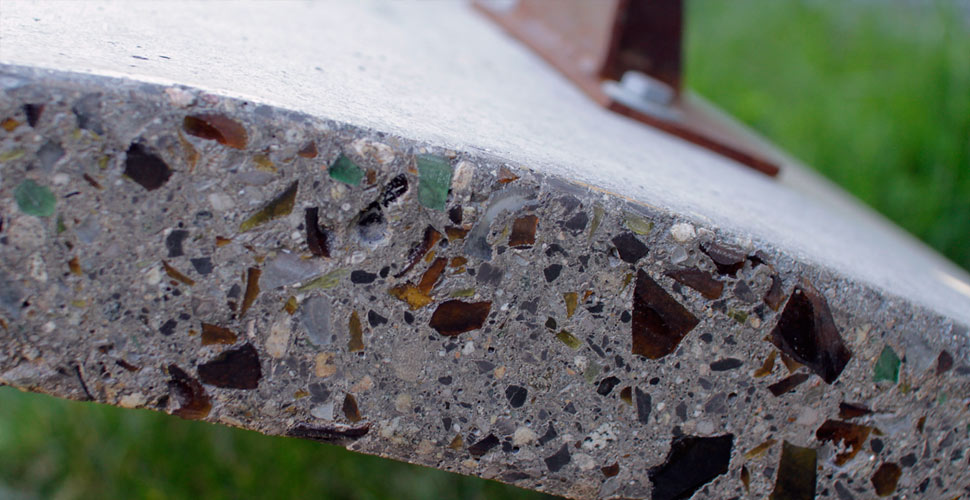 What made this project successful?
DON: The contemporary design is graceful despite the inevitable weight of concrete and is surprisingly comfortable. The metal backing offers a slight flex which is unexpected when you settle in against it. The silhouette can be reproduced over and over and yet each piece will retain a unique quality by simply adding integral color, glass aggregate or by powder coating the metal.
What tip or technique did you learn from this particular project / process?
DON: Drill pilot holes when drilling through concrete to avoid blow outs.
Why did you decide to use CHENG Outdoor Pro-Formula?
DON: CHENG Outdoor Pro-Formula gives the concrete a better workable characteristic which is important when pouring into intricate molds. The finish is so much more sophisticated than straight, bagged concrete, especially when poured against a laminate or other smooth surface mold.