How to Cast an Ammonite into Concrete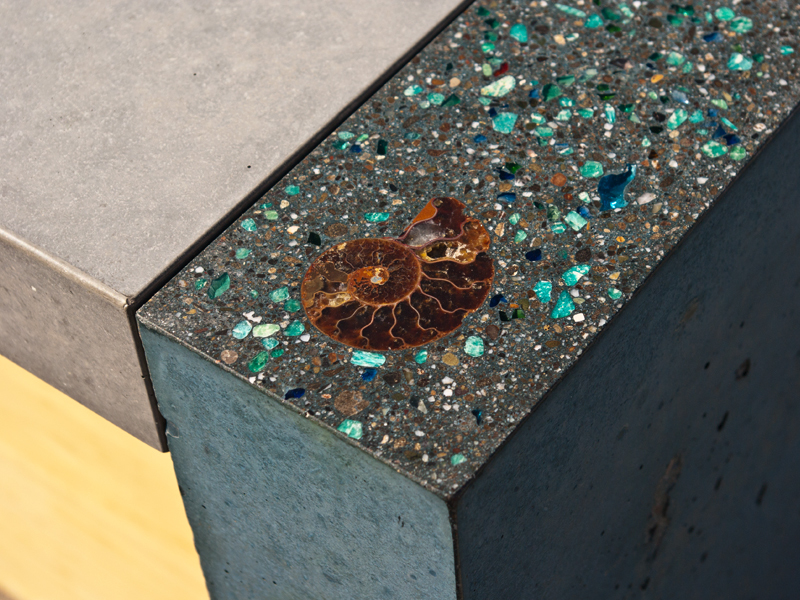 We love casting high grade ammonite fossils into concrete for a lot of reason but above all we think they're beautiful. Evidence of the golden mean can be found all around us and we think there's no better way to accentuate the linear proportions of a well designed countertop than with one of mother natures own perfect designs.
Learn More
Casting a Polyurethane Rubber Mold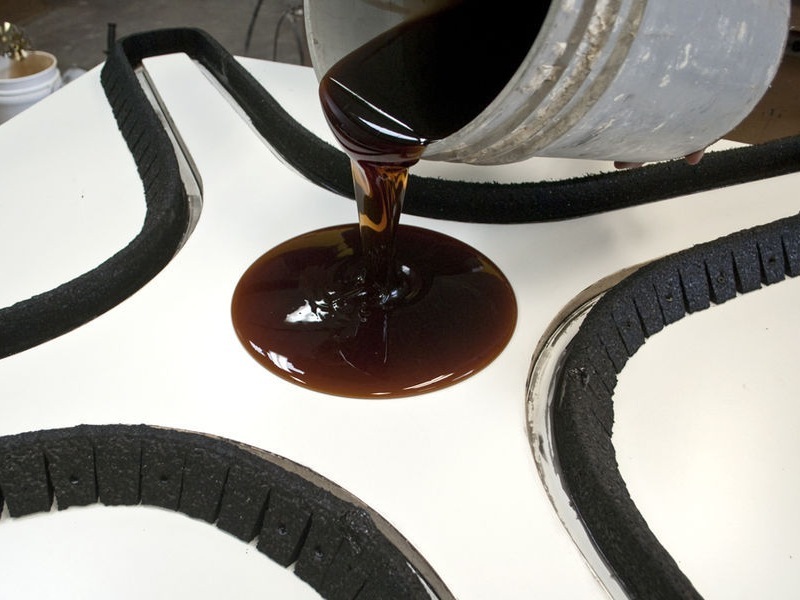 Here's a great polyurethane rubber project that's been featured on instructables.com and concreteexchange.com as part of our Bent Concrete Side Table how-to guide. We needed a flexible rubber mold to allow bending of the concrete while it was still in a pliable state but didn't want the mold to be too soft to prevent distortion.
Learn More
Mixing 2-part Polyurethane Mold Rubber
There are lots of different mold rubber products on the market and for this project we used Polytek 75-60 Polyurethane Rubber. The number 60 refers to the shore hardness of the rubber, which is a mid-range hardness. A lower number means a softer rubber, and a higher number means a harder rubber. In this case, we need the…
Learn More
Sink Knockouts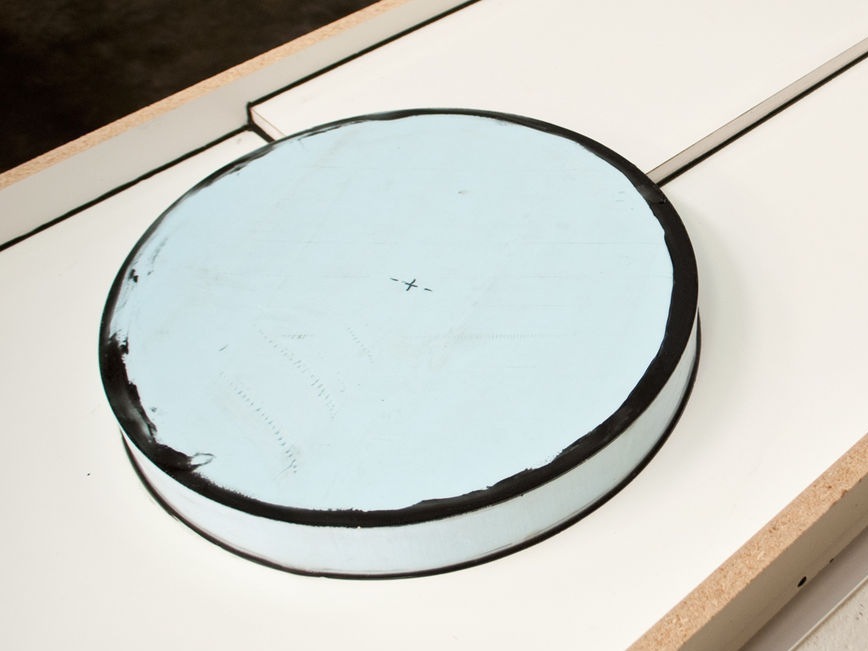 A sink knockout is used to create a void in the concrete for an under-mount sink. It can be made from different materials, but they are typically foam, rubber, or fiberglass. Rubber and fiberglass knockouts are re-usable for many many castings, while a foam knockout can only be used a few times before it should be replaced.
Learn More