WHAT CAN YOU MAKE WITH CONCRETE?
Explore our concrete photo gallery and get ideas for kitchen and bath countertops, fireplaces, patios, water features, bars, and more.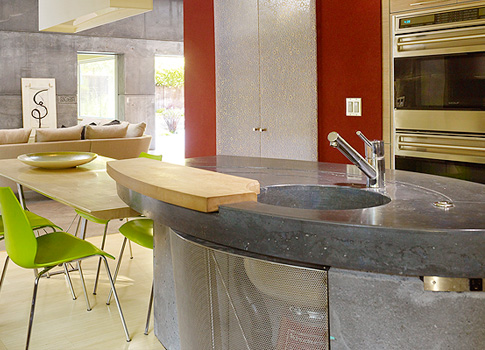 Browse this extensive collection of pictures of kitchen concrete countertops to see why they're a popular choice for homeowners, artists, designers, architects, and concrete professionals. The range of styles explored in these galleries will inspire the professional and DIY alike.
Get Concrete Kitchen Ideas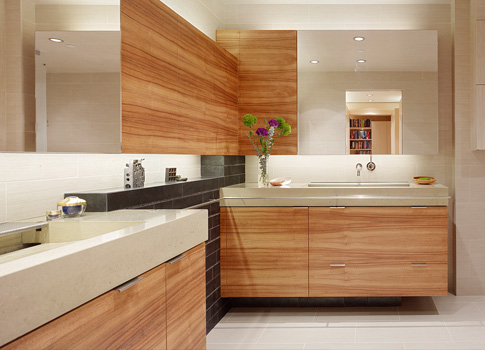 Concrete bathroom countertops and showers are available in many colors and shapes, making concrete the ideal surface choice when versatility, creativity, and durability are demanded. These galleries are packed full of photos of innovative works by many of today's most talented designers, artisans, and professional tradespeople.
Get Concrete Bath Ideas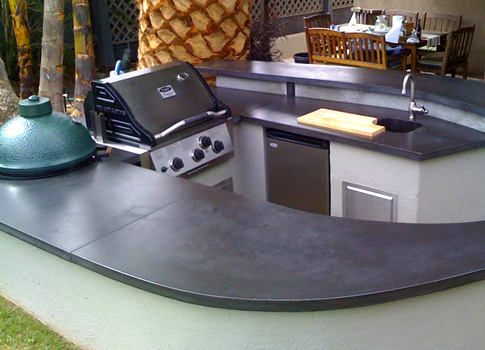 Cooking, dining and entertaining in the open-air calls for a surface that is both beautiful and durable. Whether your project is an outdoor kitchen or an elegant fire table, concrete is the ideal surface choice. Get inspired in this picture gallery of great outdoor concrete installations.
Get Outdoor Concrete Project Ideas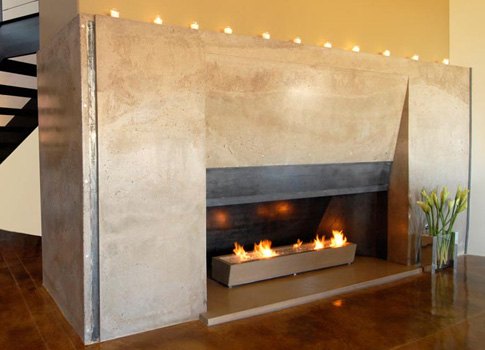 A fireplace is undoubtedly the central focus of any room it occupies, transforming that rooms appearance and establishing its mood. Here is a photo gallery of concrete fireplace surrounds, hearths, and mantels that demonstrate what is possible when concrete is placed in the hands of inspired homeowners, designers, architects, and tradespeople.
Get Concrete Fireplace Ideas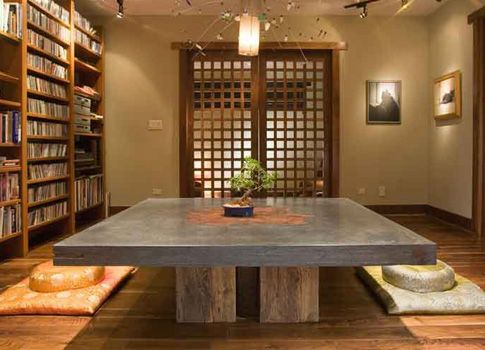 Recent developments in fiber-reinforced concrete allow concrete furniture to be light and portable in addition to the more familiar stationary pieces. Explore this picture collection of furniture crafted by celebrated designers, artisans, and fabricators to fully appreciate how concrete imparts warmth and authenticity to any environment.
Get Concrete Furniture Ideas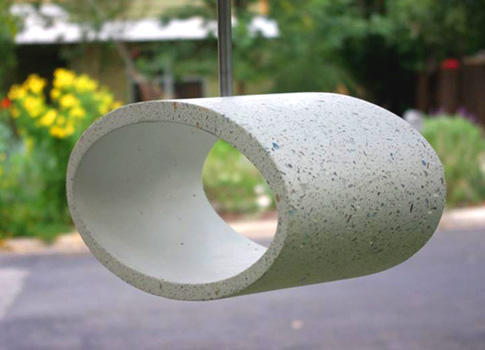 Concrete is transformed into three dimensional art when placed in the hands of talented sculptors and artisans. Its versatile range of consistency, from packable to flowable, allow the creative mind unrestrained imagination and these artists demonstrate how concrete is used to produce works ranging from linear brutalism to soft and organic.
Get Concrete Sculpture Ideas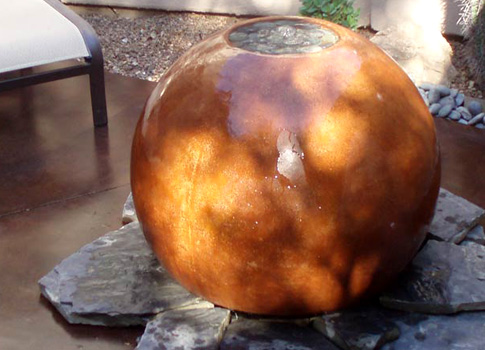 The water features in this photo gallery are genuine celebrations of movement and sound contained in brilliantly designed concrete vessels. Both interior and exterior installations are possible when concrete is the primary building material used to create inspirational water features.
Get Concrete Water Feature Ideas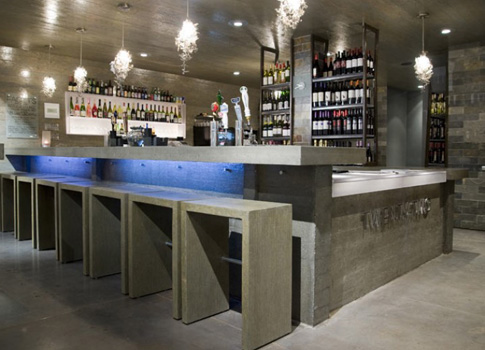 Designers and architects rely on concrete when creating impactful designs for storefronts, bars, restaurants, and public spaces. Tour this image gallery and see how concrete is being used by businesses and communities to reinforce brands and enhance experiences.
Get Commercial Concrete Project Ideas