Concrete Exchange partners with HPS Schönox to provide a full line of subfloor and overlay products.
"Our aim is to make the professional tradesperson's life easier every single day"
– Schönox
---
Deliver a True Featheredge With  Schönox Repair, Patching, and Smoothing Products.
SL
Cement Based Rapid Drying Smoothing and Finishing Compound suitable to provide a smooth finish on various substrates in interior areas. Schönox SL can be installed as a true featheredge.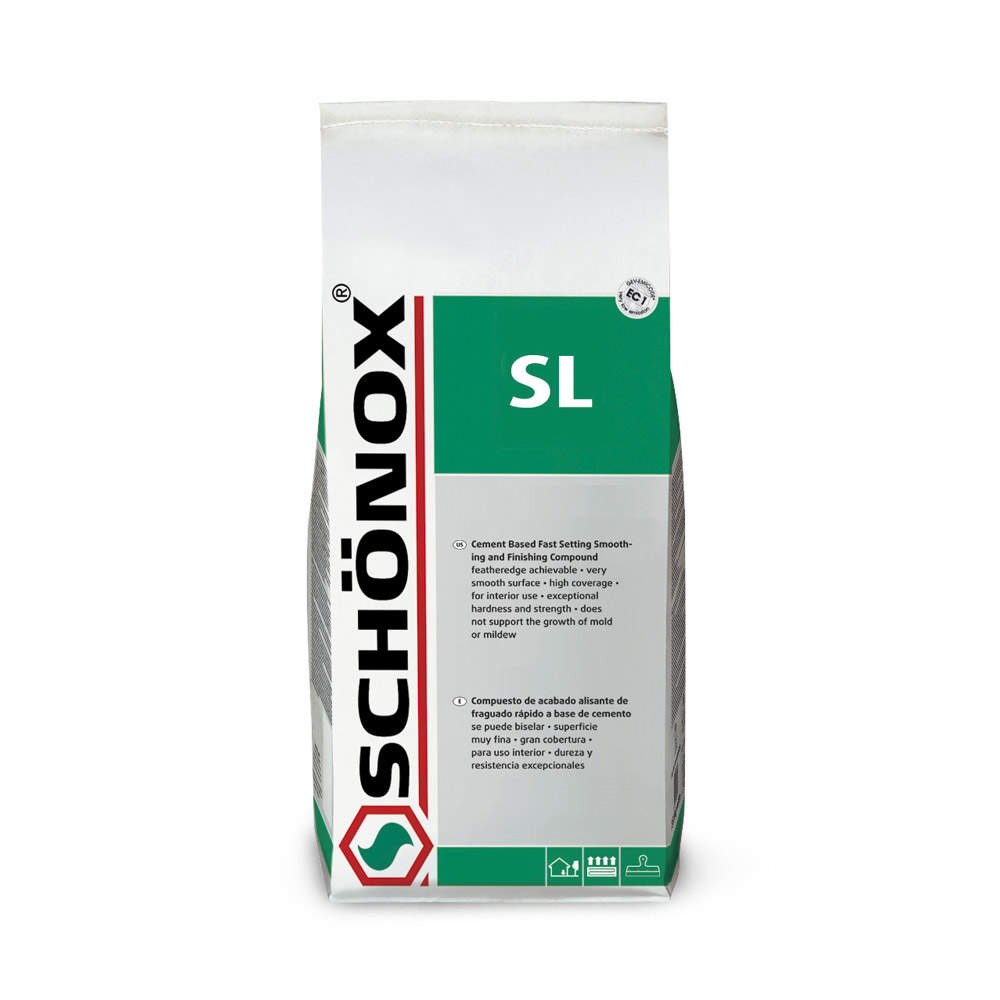 ---
Experience the
Tough-as-Nails Performance of Schönox DSP Polishable Overlay.
Wear rated, cement based self-leveling compound and concrete topping designed for a variety of applications over existing concrete. Ideal for retail environments, restaurants, public buildings, entry ways, offices to warehouse or manufacturing areas with moderate industrial loads. Schönox DSP provides an extremely dense and durable surface to be sealed or polished in interior and exterior areas. Schönox DSP can be installed above 1/8" up to 2".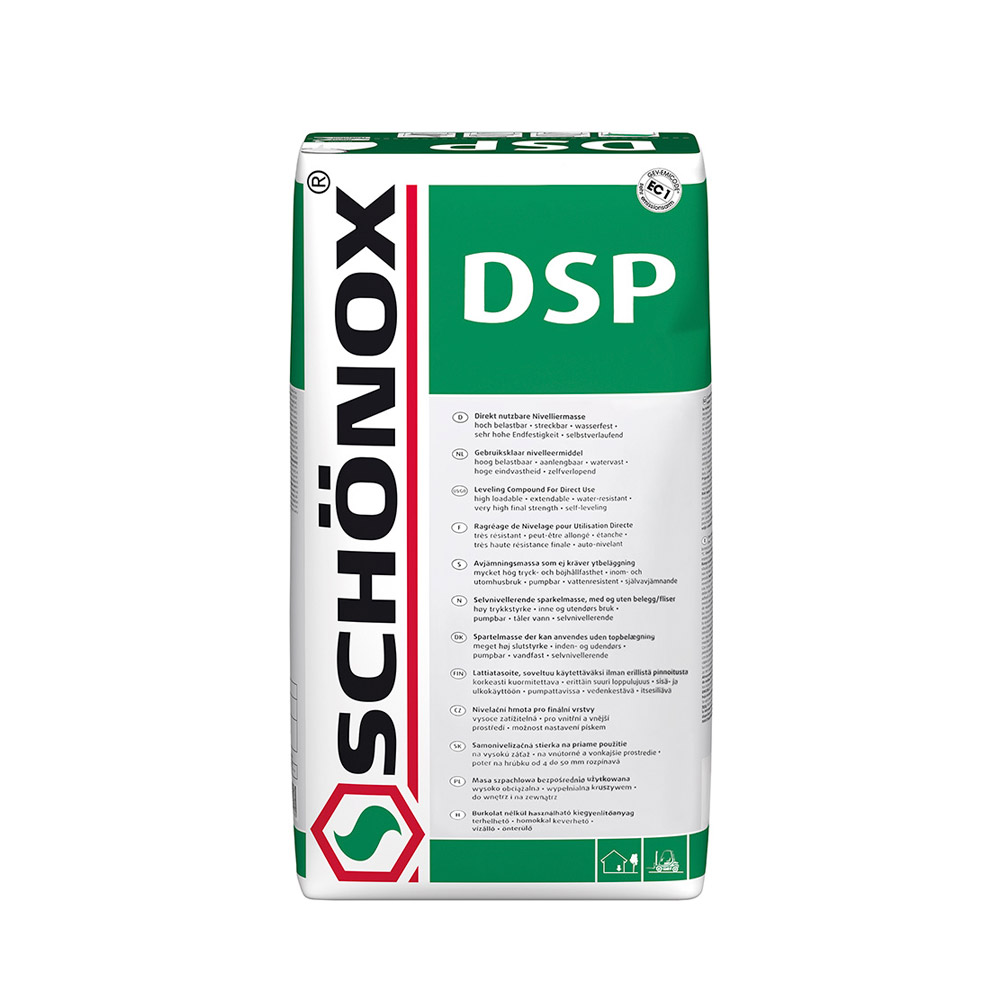 ---
Revolutionize Your Productivity with Schönox Synthetic Gypsum Levelers
AP
Synthetic Gypsum Based Self-leveling Compound especially suitable on all gypsum and cement based substrates as well as on mastic asphalts. Designed for refurbishment work in interior areas. Schönox AP can be installed up to 2″.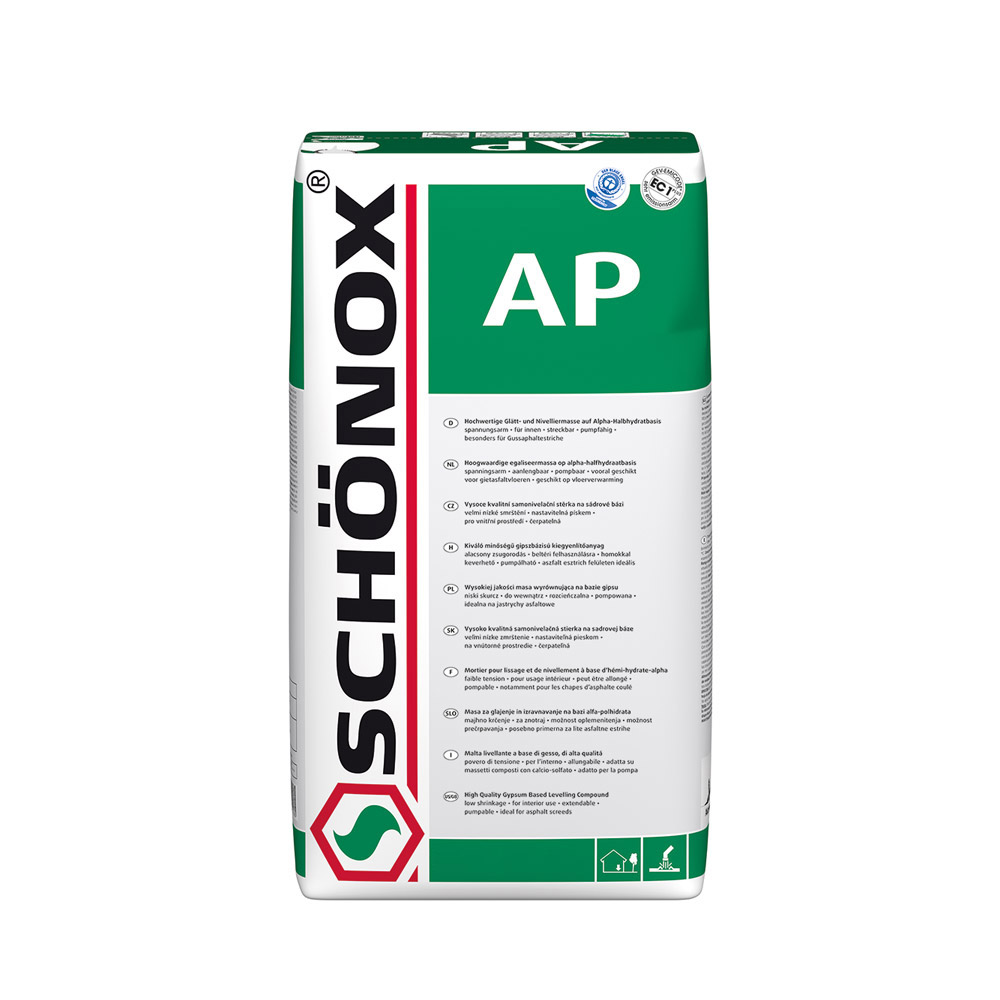 See AP and APF in Action on Designing Spaces
---
Drive More Profits with Schönox Cement Based Levelers
US
Cement Based Self-leveling Compound suitable on cement and gypsum based substrates. Designed for fast leveling in interior and exterior areas. Schönox US can be installed above 1/8″ up to 2-3/8″. Water, moisture, and frost resistant.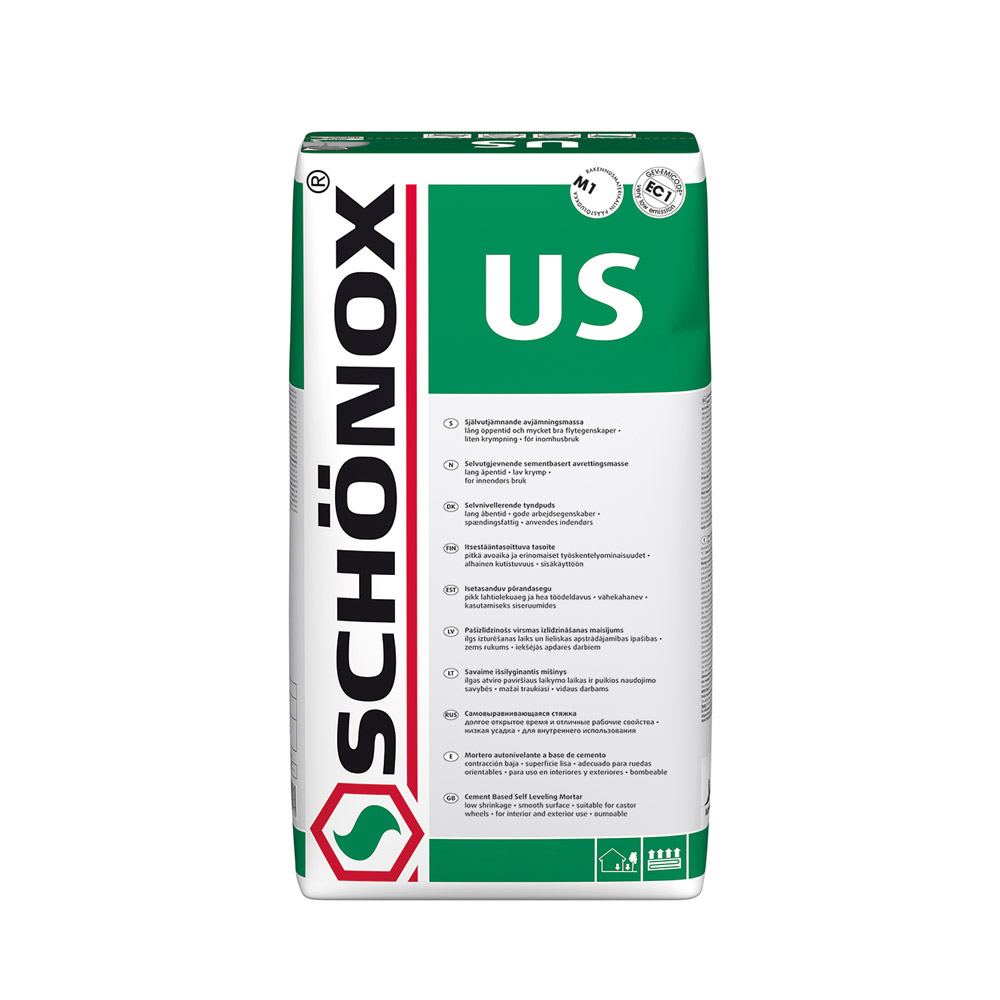 ---
Read Full Press Release
Concrete Exchange has partnered with HPS Schönox to provide the full line of Schönox subfloor products.
Headquartered in the San Francisco Bay Area, Concrete Exchange will distribute Schönox moisture mitigation systems and primers, patching and smoothing products, floor leveling compounds, adhesives, and waterproofing materials. "Our design and innovation focus in the use of concrete for high-style décor elements has led us to consider other areas where that focus is of value for our customers," explained Mike Heidebrink, CEO, Concrete
Exchange. "The ability to support our customers' flooring and subflooring projects via a partnership with Schönox was a natural and important extension of our business."
Concrete Exchange was founded in 2002 by Fu-Tung Cheng, a designer and innovator in the creative use of concrete most notably with creative kitchen and bath countertops. From those beginnings, the company has greatly expanded and is now a full service supplier of materials to the decorative concrete restoration and resurfacing trades as well as concrete stains, sealers, overlays, and epoxy coatings.
"Concrete Exchange is such a unique company combining the clear functional benefits of concrete products with an outstanding design focus that will fully address the subfloor challenges and design aspects of any flooring project," commented Thomas Trissl, Principal, HPS Schönox. "The spirit of innovation in our two companies is a natural fit as Concrete Exchange expands its business opportunities and Schönox grows its West Coast distribution working closely together."
"The Schönox self-leveling products will help our customers to start with a smooth, sound subfloor when completing a flooring project or when they are considering a creative finish without a floor covering at all," explained Heidebrink. "We are expanding the creative solutions available in our marketplace forming a strong partnership with Schönox."
Concrete Exchange executives and technical staff have already visited the Schönox National Support Center in Florence, AL to exchange ideas with the Schönox team and to strategize business development ideas. "I am pleased to see the partnership of these two innovative companies coming together to support both the functional and creative aspects of the flooring industry," commented Doug Young, Executive Vice President, HPS Schönox. "Concrete Exchange is really pushing creative boundaries in the décor sector and we are excited to work with them."
---
Recent Blog Posts