March has finally arrived and winter's frigid grip is melting. You know what that means, right? It's time to get outside and wrap up last year's projects or start entirely new ones.
This is also the time of year when we get a lot of calls from DIY concrete beginners who want to get their hands dirty but aren't quite sure where to start.  I was recently on the phone with a customer in Ohio who was planning a spring outdoor kitchen project. She really wanted concrete countertops, but neither she or her husband had ever mixed a bag of concrete. They were feeling intimidated by the process, and wanted to know where they should start. My answer surprised them – Concrete Stepping Stones are the best DIY concrete project for beginners.
---
Top 5 reasons anyone who wants to build with concrete should start with stepping stones:
1 | Get Familiar with Mixing Concrete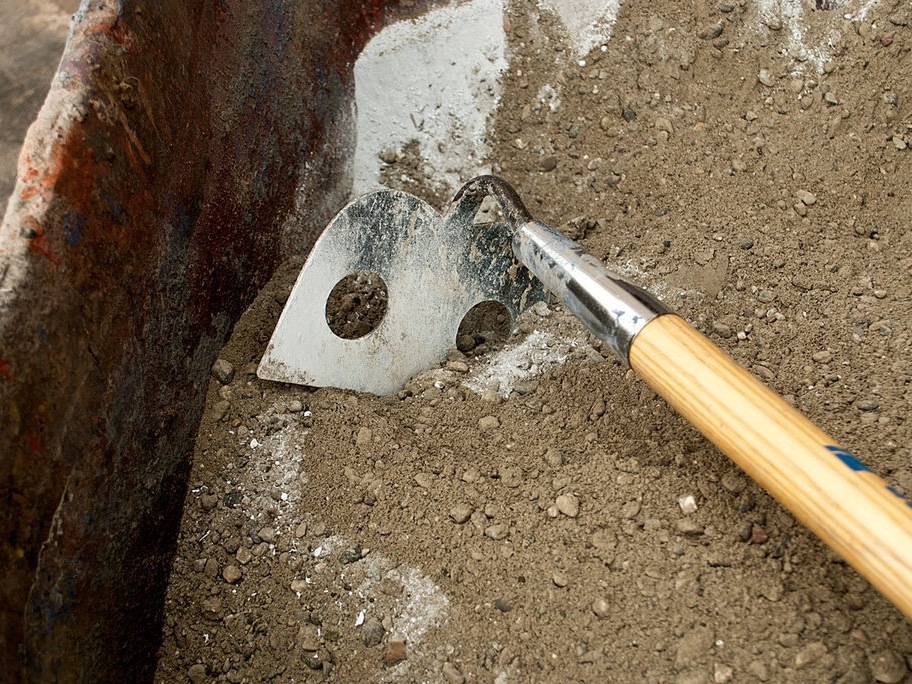 With an inexpensive mortar tub or wheel barrow and shovel you can mix enough concrete to fill 2-4 jumbo stepping stone molds and familiarize yourself with different concrete mixes and additives while learning how water content impacts the consistency of concrete.
Follow this tutorial for more on mixing concrete by hand.
---
2 | Learn About Concrete Color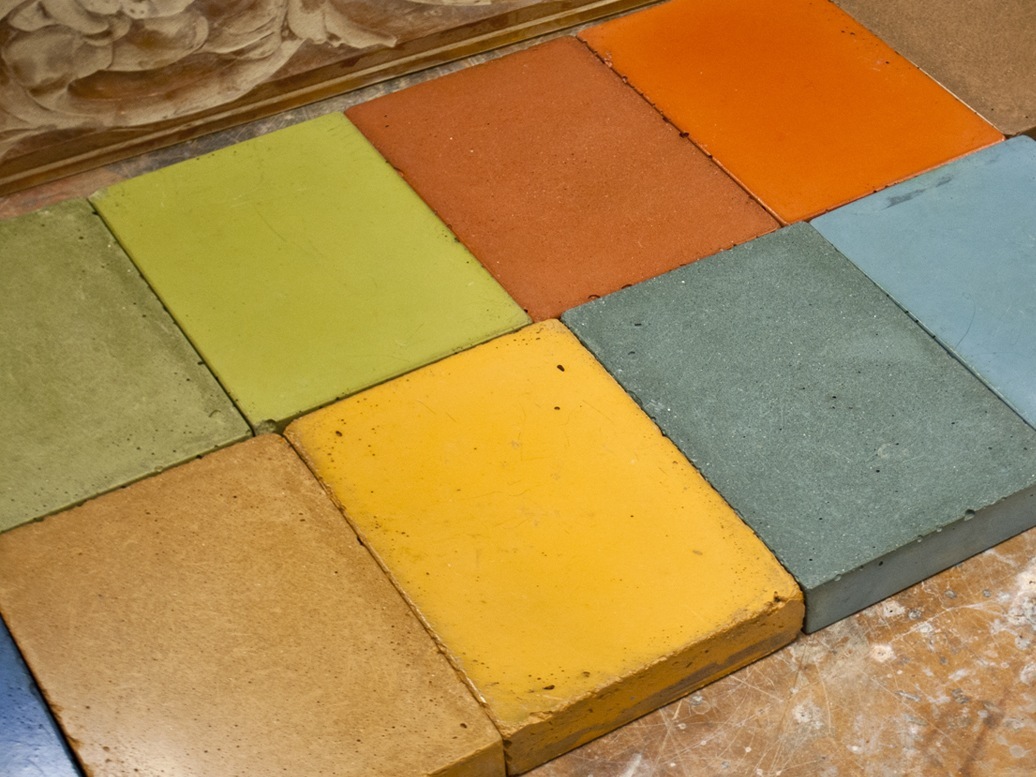 Experiment with integral pigments that you blend directly into the concrete before casting or wait until after they've cured and treat your concrete stepping stones like a painters canvas, and stain the finished surface with a variety of fade resistant concrete stains.
Learn more about using color in your concrete projects.
---
3 | Practice Troweling Concrete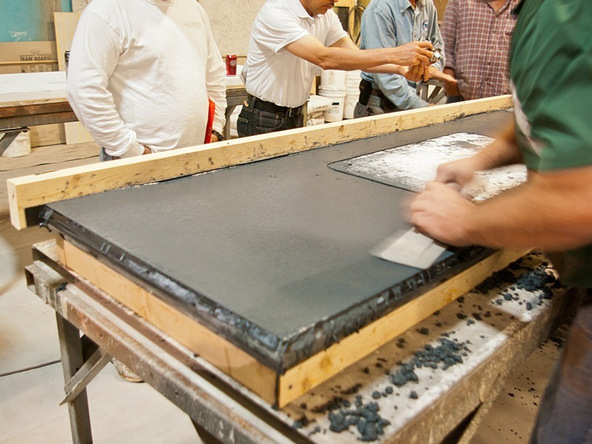 Like our customer in Ohio, you might be torn between precasting a concrete countertop or pouring it in place.  Fill your stepping stone mold with concrete, take some extra time, and trowel the back side to decide if it's the "look" you want on your concrete countertops.
---
4 | Practice Concrete Polishing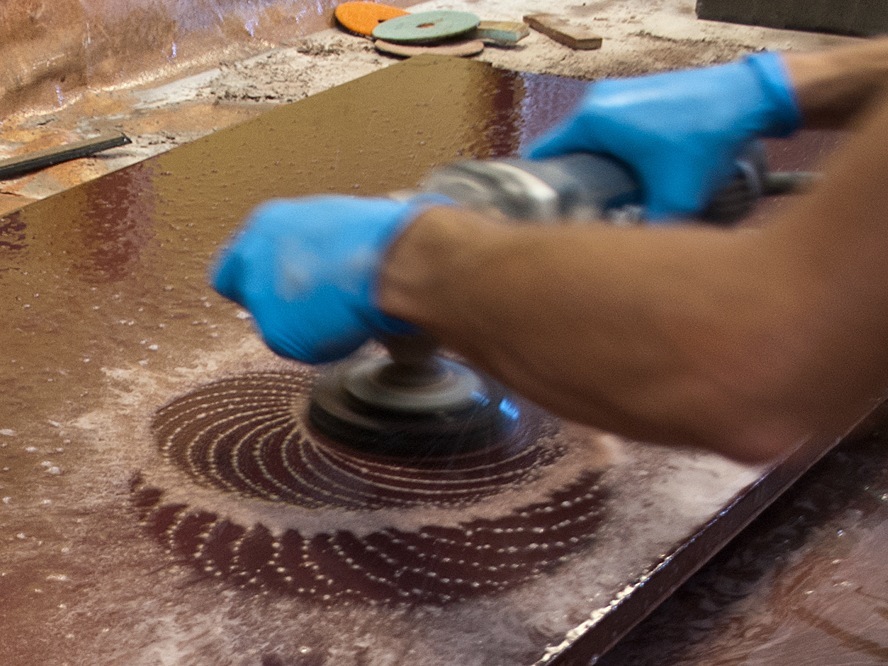 Since your stepping stones will be smaller than a full scale countertop project you'll be able to practice polishing concrete with an inexpensive orbital sander and diamond polishing pads. Just keep in mind that for a full scale countertop project you'll want to invest $200-400 for a good concrete polisher.
Follow this tutorial to learn how to polish concrete.
---
5 | Test Different Sealers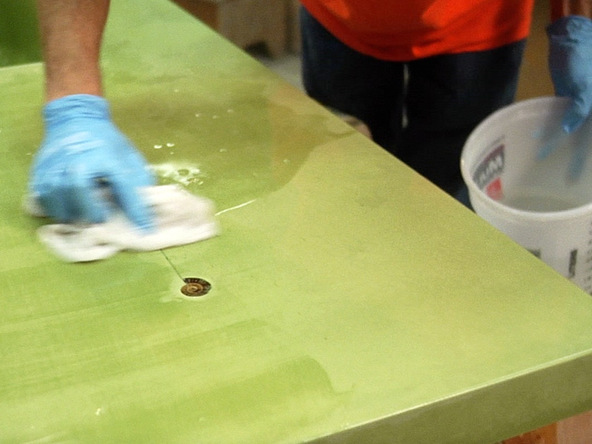 There are many varieties of concrete sealers to choose from and each one performs differently. Use your new concrete stepping stones to test the performance and aesthetics of water-based acrylic and polyurethane concrete sealers or find out if you prefer the solvent-based acrylics and polyaspartic concrete sealers.
Learn how to seal concrete projects.
---