Round Tabletop and Base
TWO: TABLE BASE SPRAYING
Video Overview
A 3/4″ layer of fiber reinforced concrete is sprayed into each form and then seamed together while the concrete is still in "plastic". This method is frequently used for casting complex forms which can be split in two.
Two passes are made until the concrete has a thickness of 1/4-inch. After spraying, a chip brush is used to work out an air bubbles. More layers of concrete are added until the thickness in 1/2-inch. Then the two halves of the base are seamed together like a clam shell.
Step 1 – Spraying the Face Coat
The face coat is sprayed on until it's about 1/8″ thick.
Because this is a two-part mold, it first needs to be put together before applying the structural backer.
Previous: Table Base Forming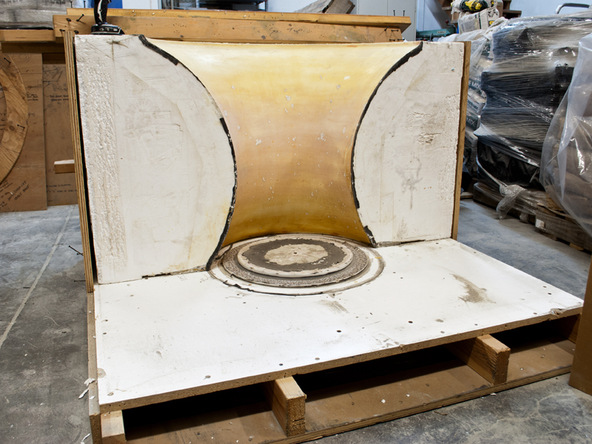 The base form was initially modeled in a vector format before processing in CAD to CAM software and ultimately shaped from EPS foam by a CNC router.
Next: Table Base Casting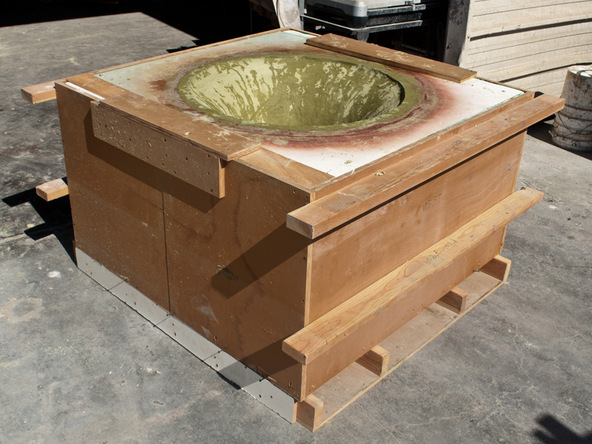 Glass fiber scrim and fiber reinforced concrete backer mix is used to "stitch" the two halves of the table base form while the concrete is still pliable.