How to Make a Concrete Tabletop and Base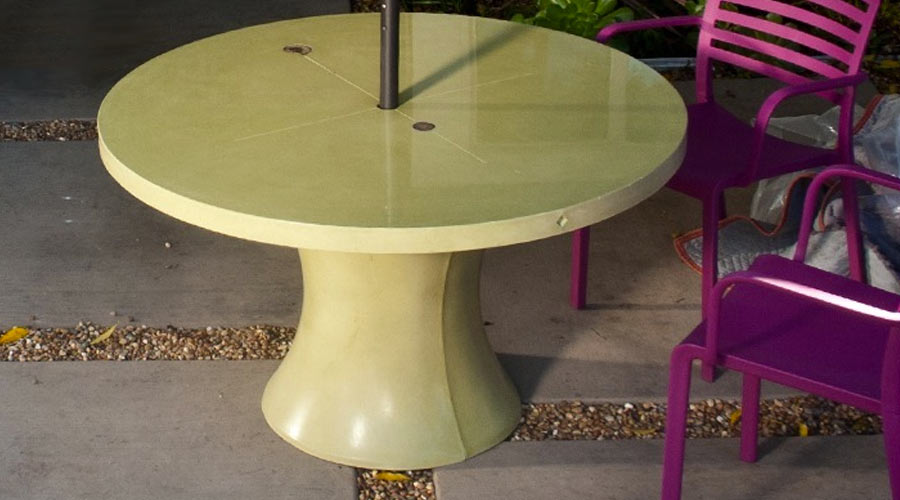 This two-part table is made using CHENG D-FRC. The top is easy to form up using CHENG Curved Wall Sections, while the base is cast in a more advanced foam with epoxy coating form.
Table Top Project Difficulty
Table Base Project Difficulty
Four: Tabletop Forming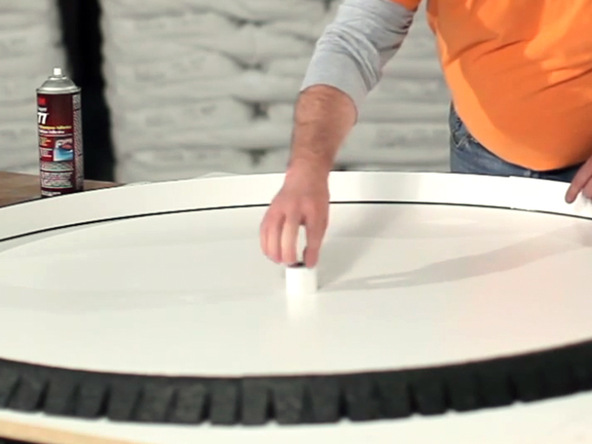 3/4″ melamine and EPS foam are used to shape this 48″ diameter table top. The table also has a hole in the middle to accommodate a large table umbrella.
Learn More
Five: Tabletop Casting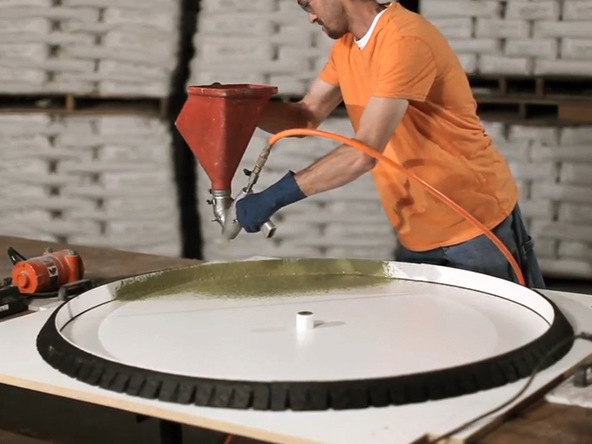 A flowable fiber reinforced concrete mix is initially sprayed into the form before a stiffer backing mix is placed as structural reinforcement.
Learn More