How to Make a Rhomba Concrete Bench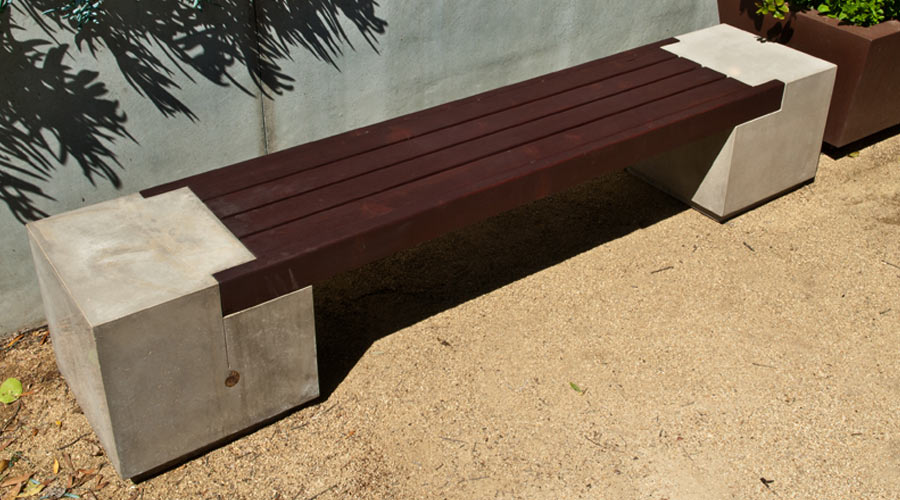 This bench, designed by Fu-Tung Cheng, is easy to make in either fiber-reinforced or traditional wet-cast concrete.  The end pieces support a wooden seating section which can be made from a range of wood species.  The concrete end pieces are formed with melamine-coated particle board which is also readily available from our local lumber supplier.  If you're careful when de-molding, you should be able to reuse the form for many castings.
Four: Finishing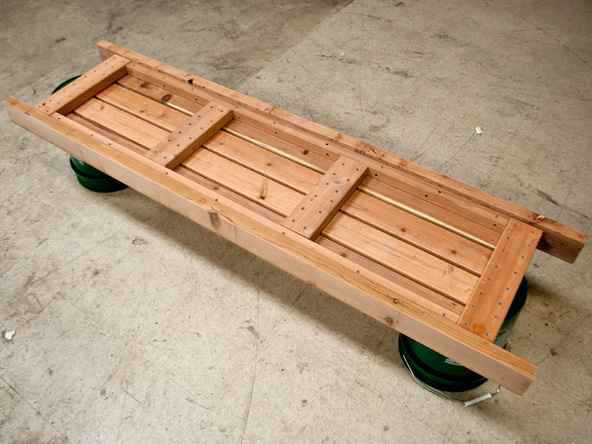 For our Rhomba Bench we decided to use cedar 2 x 4's that were available at our local lumber yard and relatively affordable.
Learn More