Simulated Stone Concrete Countertops
THREE: STAINING
Apply water-based stains with an HVLP sprayer to add random color variations and simulate the natural appearance of stone.
Surecrete Eco-Stain can be applied at full strength as shown here or diluted with water for lighter shading.
Full-strength Eco-Stain is being applied with an HVPL sprayer.
In these photos we are pouring the Eco-Stain directly onto the concrete surface and working the stain into the countertop using a "wash" method.
Eco-Stain can also be applied with a spray bottle.
Previous: Veining Method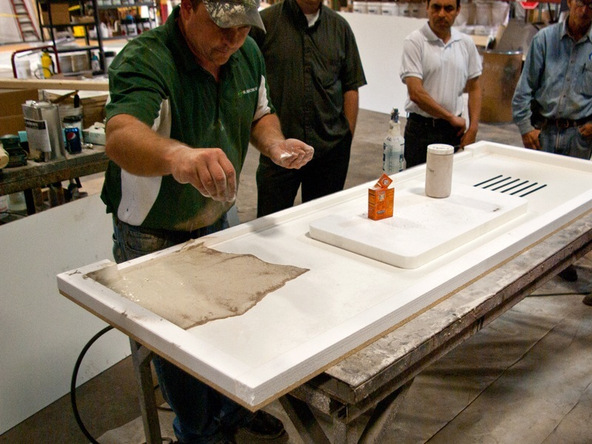 Surecrete's Veining Compound adds the right amount of color where you need it while baking soda is used to add texture to the countertop surface.
Next: Sealing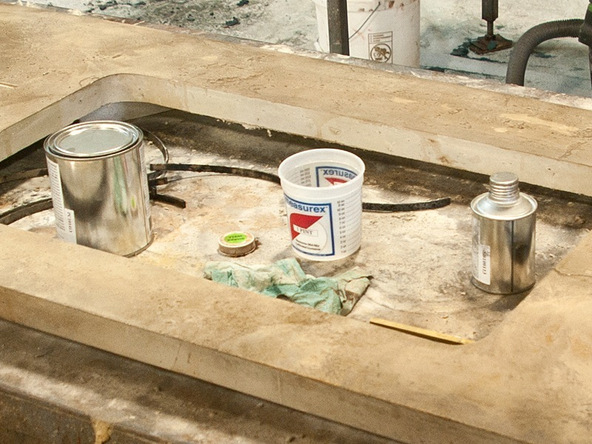 To enhance the colors of this concrete countertop we've selected Surecrete's PC12 Sealer. It's gloss finish and stain resistance are perfect for this job.