How to Make a Simulated Stone Concrete Countertop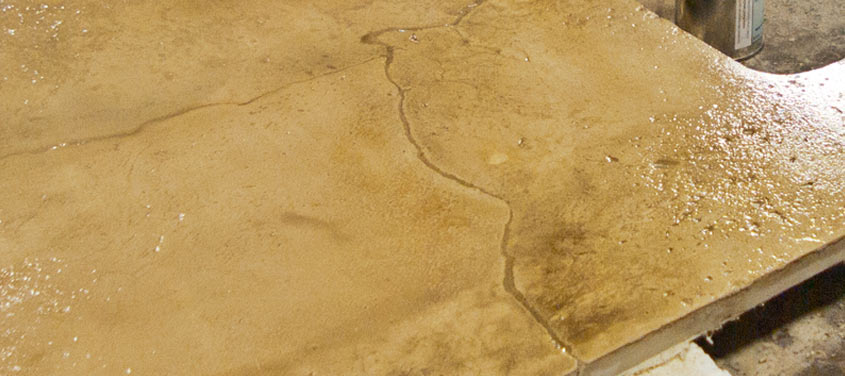 Use concrete for those countertop projects that require a specific color, texture, or characteristic that natural stone can't deliver.  This how-to guide will walk you through the process of simulating travertine with Surecrete's fiber-reinforced concrete mixes, pigments, concrete stain, and even a little baking soda. With a nominal thickness of 3/4″ these countertops weight approximately 8 pounds/ square foot… That's half the weight of a granite countertop.
One: Forming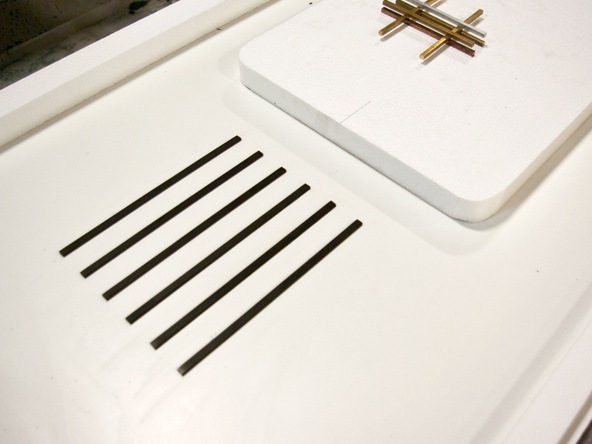 We completed this form under 30 minutes using CHENG's Concrete Countertop Forms and Wall Liners along with spray adhesive and double sided tape.
Learn More
Two: Veining Method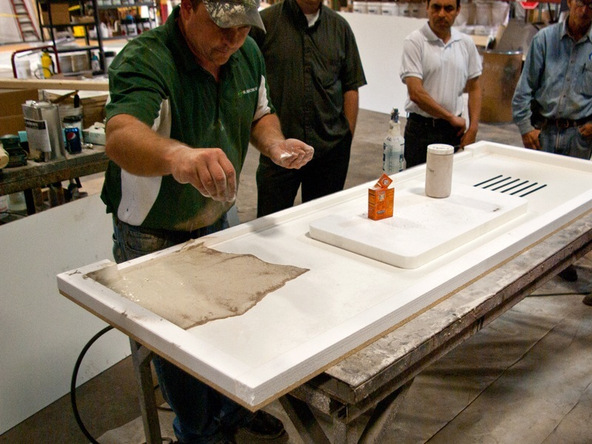 Surecrete's Veining Compound adds the right amount of color where you need it while baking soda is used to add texture to the countertop surface.
Learn More
Three: Staining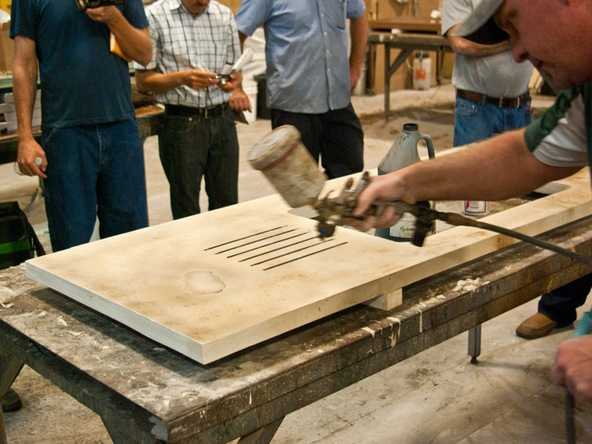 Apply water-based stains with an HVLP sprayer to add random color variations and simulate the natural appearance of stone.
Learn More
Four: Sealing with XS-PC12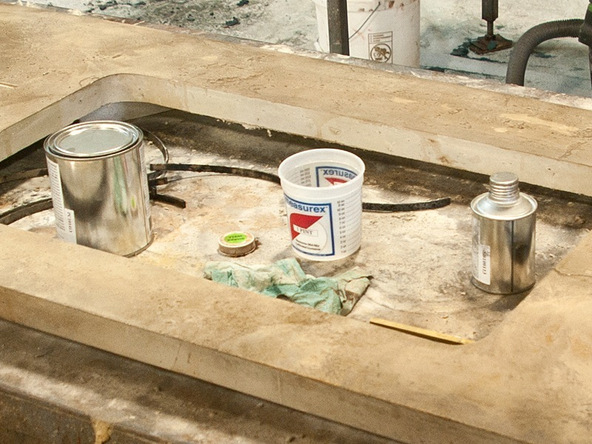 To enhance the colors of this concrete countertop we've selected Surecrete's PC12 Sealer. It's gloss finish and stain resistance are perfect for this job.
Learn More