How to Make an Outdoor Concrete Chair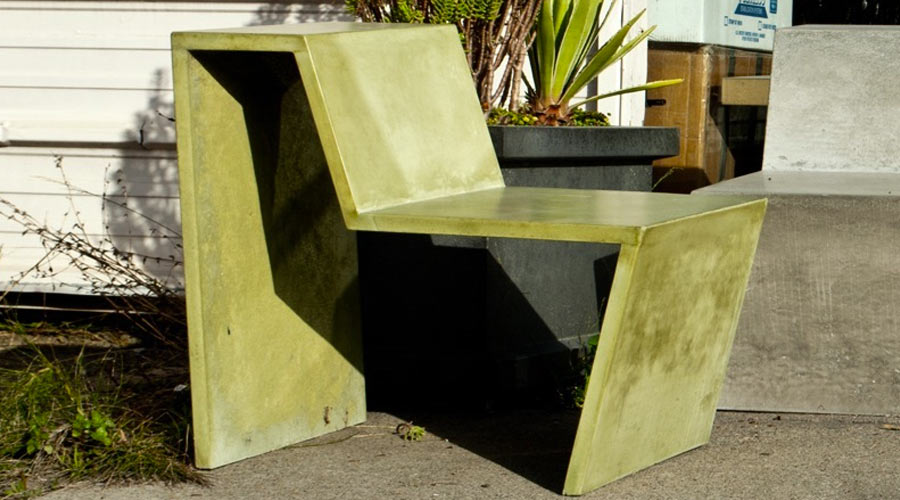 The sleek Greenbrae Lounge Chair is perfect for kicking back in style in any outdoor setting. Build multiples of this chair to create a sectional for your outdoor retreat or make just one as a sculptural statement.
Made entirely of CHENG D-FRC, the ultra-thin walls of the Greenbrae Lounge Chair defy conventional expectations of concrete. Weighing in at only 100 lbs, the Greenbrae Lounge Chair is heavy enough that it stays "put" in high winds and light enough to easily move around with the help of a friend.
One: Forming and Mixing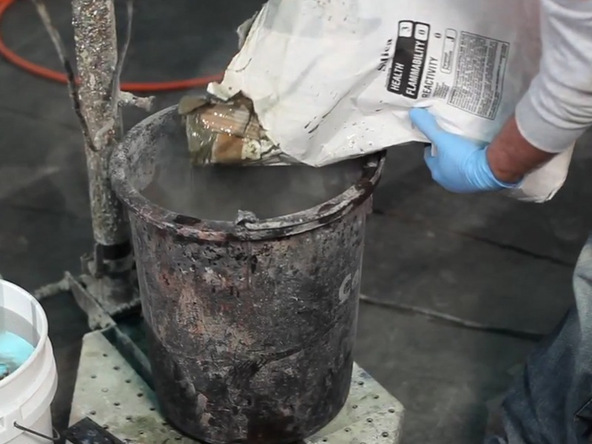 This complex mold is expertly detailed in the instructional drawings available in our store. This mold can be used to cast many chairs.
Learn More
Two: Spraying Face Mix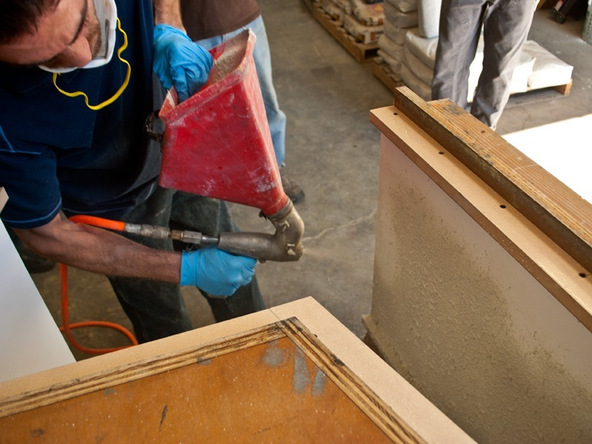 Spray 1/8″ of face mix onto the form surface using either CHENG's DFRC or Surecrete's Xtreme precast system. The consistency of these mixes are ideal for this project.
Learn More
Three: Place Backing Mix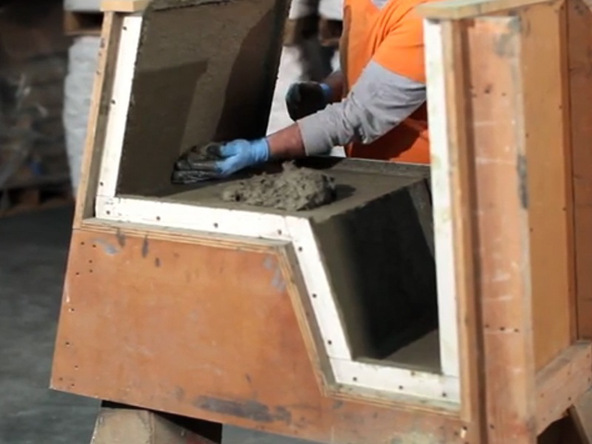 Apply 3/4″ of structural backing over the face mix to complete casting the chair. Don't skip the fiberglass scrim between structural layups.
Learn More
Four: Demolding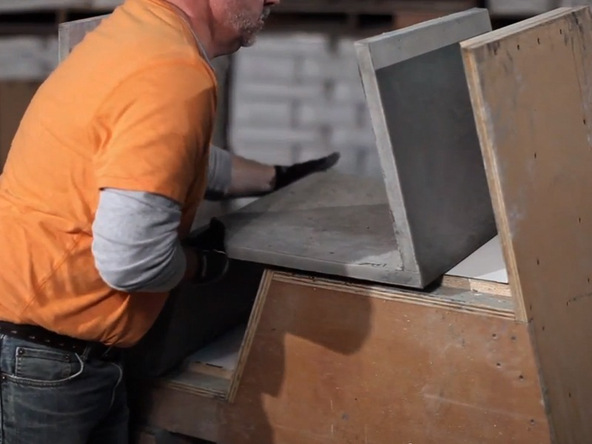 Carefully remove the chair by disassembling the form and taking care to not damage either the form or the chair in the process. Congratulations you did it!
Learn More