Quadra Fire Pit
THREE: DEMOLDING
Step 1 – Grind the Top Edge
Grind the top of the concrete until it's flush with the top of the form.
Step 2 – Remove the Form Walls
Remove the form walls and the baseboard. Place the concrete on sawhorses or pieces of scrap foam before removing the knockout.
Step 3 – Remove the Knockout
If the knockout won't easily release, use a 2×4, some foam, and a few clamps to help pry it out.
Four: Ready for Finishing
After the piece has been removed from the form, sand away any sharp edges with diamond hand pads.
The formwork can be re-assembled and reused.
Previous: Casting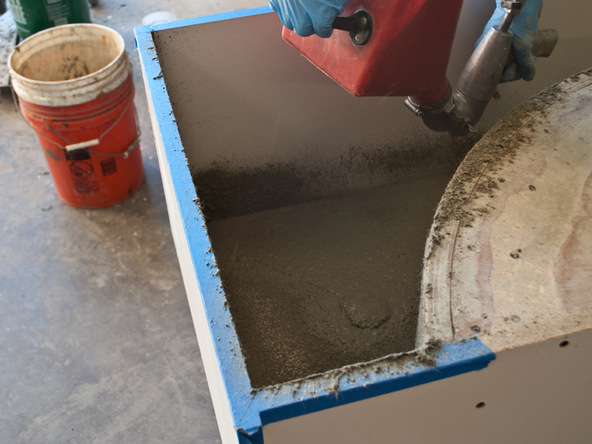 The high vertical layups require you to take your time and insure previous layups are firm enough to support the full wall thickness while casting.
Next: Finish and install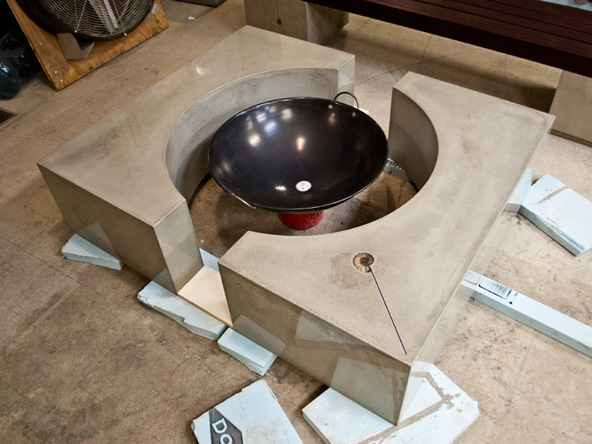 After removing the Quadra Fire Pit from it's form, we recommend polishing the surface of the concrete to remove texture left by the melamine form surface.