Fabric Formed Concrete Fire Table
SIX: FIRE TABLE VARIATION
This piece is a variation on the first fabric-formed fire table. It is square and smaller in size, with much shorter form walls, making it quicker and easier to cast, finish, and install.
What You'll Need
Stinson Fire Table Instructional Drawings
3/4″ Melamine
Vinyl Upholstery Fabric
CS Unitec Vacuum Cleaner
CHENG D-FRC Casting Blend
CHENG D-FRC Activator
Collomix RMX Mixing Station
GFRC Face Coat Spray Gun
Basalt Fiber
Step 1 – Mount Disc to Baseboard
Mount the foam disc to the baseboard using contact adhesive.

Drill a hole close to the edge of the disc for the vacuum hook-up.
Step 2 – Secure Fabric and Knockout
Staple the fabric to the underside of the baseboard.

Screw the foam knockout down with drywall screws.

Screw the form walls to the baseboard with drywall screws.
Hook up the vacuum and turn it on. This will suck the fabric down around the knockout.

Spray the form with Casting Blend until it's 1/8 – 1/4″ thick.
Step 4 – Structural Backer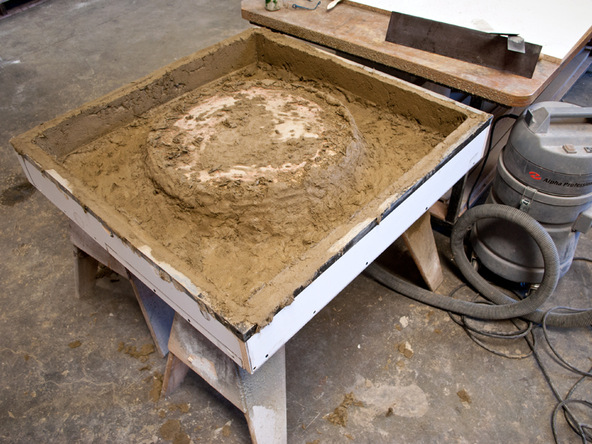 Add basalt fiber to the remaining Casting Blend and mix.

Hand pack it into the form, building up to a thickness of 1 or 1-1/2″ thick.

Trowel the top edges smooth and flush with the form walls.
Step 5 – Demolding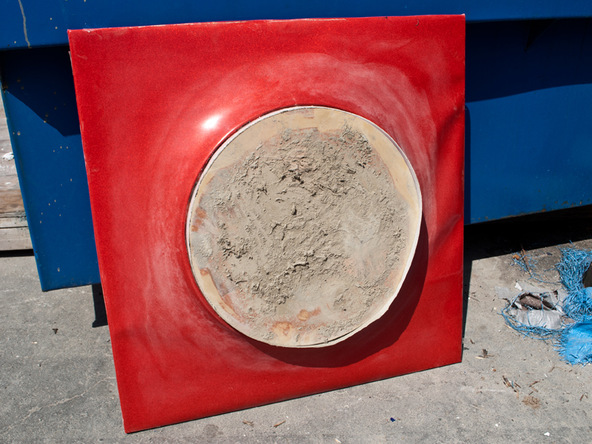 Grind the piece flush to the form wall if necessary.
Flip it over, remove the form walls, and pull the fabric knockout out.
Step 6 – Finishing Options
Clean up any sharp edges with diamond hand sanding pads.

Install the burner.
Previous: Finished Fire Table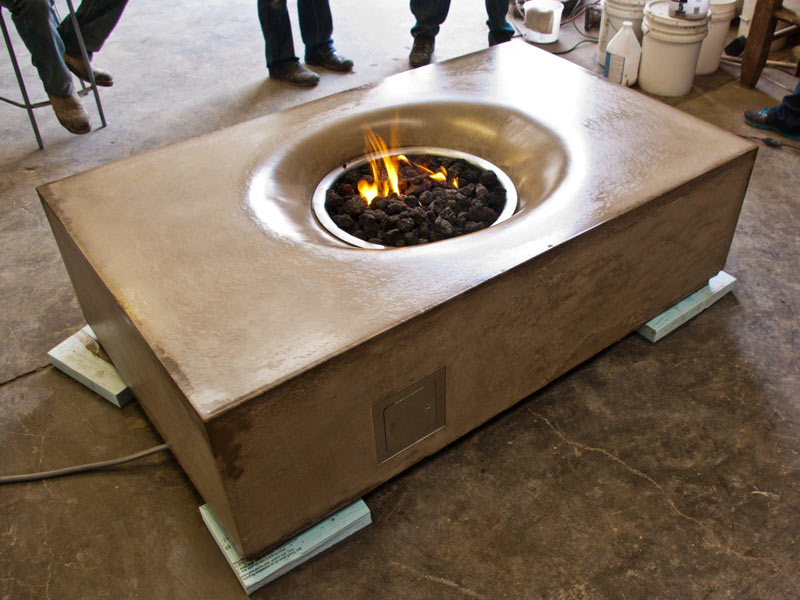 Sealing your project will keep it looking great for years to come and prevent damage from harsh repeated freezing and thawing.