Pressed Concrete Countertops
ONE: MIXING
Mix Surecrete's Face Mix and Packing Additive to create a stiff mix that can be pressed into the mold. The mix should crumble in your hands.
What You'll Need
Rubber Gloves
Surecrete Color Packs (2)
Surecrete PreCast Modifier
Packing Additive
Surecrete Xtreme Series PreCast Mix
Add the liquid Modifier to a 5-gallon bucket.
Add (2) Surecrete Color Packs.
Add 4 capfuls of Packing Additive.
Blend thoroughly before adding 1/2 a bag of PreCast Mix.
Blend together with a paddle mixer, scrape down the sides and bottom of the bucket, and add the remainder of the bag.
Blend to a uniform consistency.
Add up to 16 oz. of additional water if necessary.
Next: Press Method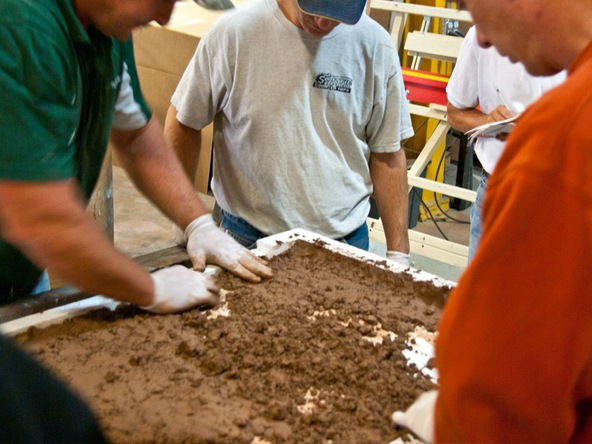 Press approximately 3/8″ layer of crumbled mix onto the bottom and side walls of the countertop mold before placement of the backing mix.