Recycled Glass Countertops
ONE: SUPPORT
Before making a concrete countertop, consider how it will be supported. A typical countertop would be installed over kitchen or bath cabinetry and would not require any special supports or bracing. This project will be installed on a steel frame with no cabinetry beneath to allow storage of large objects under the countertop.
Step 1 – Plan Countertop Support
Before you start any project, determine how it will be supported. The location of brackets or cabinet bases can impact the design of your countertop.
This countertop will be 91″ long and 24″ deep with a total thickness of 3/4″. When finished this countertop will weigh a little more than 125 pounds.
The support must be flat, level, stable, securely anchored, and strong enough to support a heavy load.
Step 2 – Anchor the Support
The top we made is installed on a metal frame in the CHENG Warehouse, and is used for shipping and packing.
We anchored our frame securely to the wall studs at the top, middle and bottom.
Next: The Form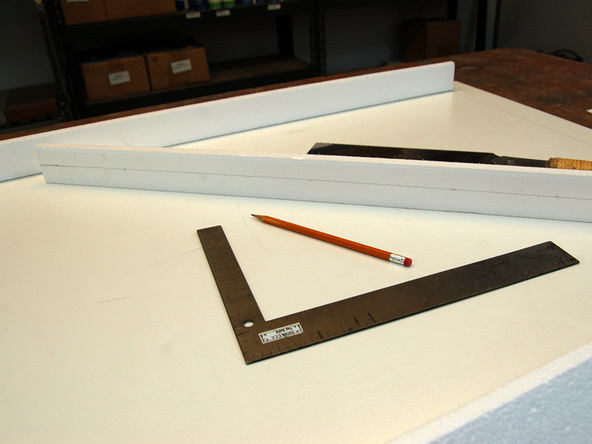 This is a basic 3/4″ countertop slab that requires very little effort to form. We were able to build the entire countertop mold in less than 1 hour.