About
Pittorino Designs specializes in high quality handcrafted concrete and timber products. Our pieces range from sculptures and sculptural walls to tables, shelves, bench tops, vanity-tops and basins. Each piece is custom-made to suit the architectural space and is developed to be both aesthetic and practical.
We approach design with a passion to invent and innovate. Our objective is to create aesthetic and functional objects which are elegant, dynamic and made to last.
Our commitment to sustainability is expressed in our choice of material; by minimising wastage; and in making products that are durable and timeless.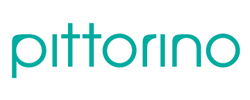 Contact
4/57B Rhodes St, Hillsdale, NSW 2036, AU
 +61 2 8097 8399
 sales@pittorino.com
 www.pittorino.com
---
Areas Served
 Sydney, NSW
Melbourne, VIC
Hobart, TAS
Brisbane, QLD
Perth, WA
---
Concrete Specialties
Concrete Benchtops
Concrete Basins
 Sculptures
Sculpted Walls
Concrete Tables and Shelves
Fiber Reinforced Concrete
 Fabric Formed Concrete
---
Awards & Accomplishments
Advanced Countertop Design Training – CHENG Concrete
 Sculpted Wall created for Landscape Architects PSB – Edna Walling Award Winner 2006
 International Conference of Geopolymer Concrete – Curtin University