About
Craft your story with JM Lifestyles.
You are defined by your experiences, what you have accomplished, what you have seen, what you have learned.  You are a culmination of events and people that have brought you to this moment in time.  Express those familiar textures, colors, and shapes, in timeless design that brings those moments in the present to cherish and reminisce.  Make these objects part of your sanctuary.  We can coalesce the essence of you; your disposition and personality into an enduring component of your life.
The process begins with what you desire, how you view the world around you, and what new materials and processes can satisfy these aspirations.  These qualities are what culminate the design and we engineer them into a reality that becomes an expression of you.
This is how, "We bring your lifestyle to life"……
We create what was not created for, you.  In this market of mass production, goods that were once rare and extravagant are now produced overseas for the masses, without consideration for the individual.  We believe quality, beauty, and distinction in each piece will make the timeless, a treasure to be admired through out the generations.  We do not produce commodities; we create extraordinary works of art that express your character because it comes from you.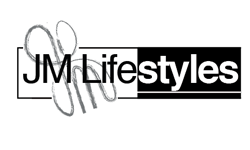 Contact
 215 RT 10, Bldg 3, #4, Randolph, NJ 07869
 973-668-5057
michelle@jmlifestyles.com
www.jmlifestyles.com
NJ License: 13VH03018700
---
Areas Served
 Morris County, NJ
Bergen County, NJ
 Short Hills, NJ
 Mountain Lakes, NJ
 Mendham, NJ
Summit, NJ
Alpine, NJ
Bernardsville, NJ
Far Hills, NJ
Hoboken, NJ
Franklin Lakes, NJ
Basking Ridge, NJ
New York, NY
---
Concrete Specialties
 Concrete Countertops
Concrete Wood
Retail and Hospitality Displays
 Water Features
 Concrete Furniture
---
Awards & Accomplisments
2014 Top Pick –ASIDNY Architectural Digest Home Show
2014 & 2013 Winner – Best of Houzz
2013  Top Pick –AIBD Residential and Commercial Concrete
2012 Top Ten – Concrete Network
2011 Best Kitchen – CHENG Concrete Exchange