How to Mix
Outdoor Concrete Pro-Formula
CHENG Outdoor Concrete Pro-Formula allows you to cast outdoor concrete in an array of colors that are fade resistent and strong enough to stand up to the harshest winter freeze. Use CHENG Outdoor Concrete Pro-Formula and Sakrete 5000 Plus Concrete Mix for outdoor projects – such as concrete countertops, planters, benches, fire tables, and barbecue surrounds – just like the pros.
Award winning designer Fu-Tung Cheng first developed Outdoor Concrete Pro-Formula for his own design projects, blending the finest grade fade-resistant color pigments, crack-prevention fibers, freeze-thaw additives and water-reducing technology. When combined with Sakrete 5000 Plus Concrete Mix, CHENG Outdoor Concrete Pro-Formula creates a superior, designer-quality, more durable concrete for outdoor environments.
What You'll Need
Sakrete 5000 Plus Concrete Mix
Step 1 – Blend the Dry Ingredients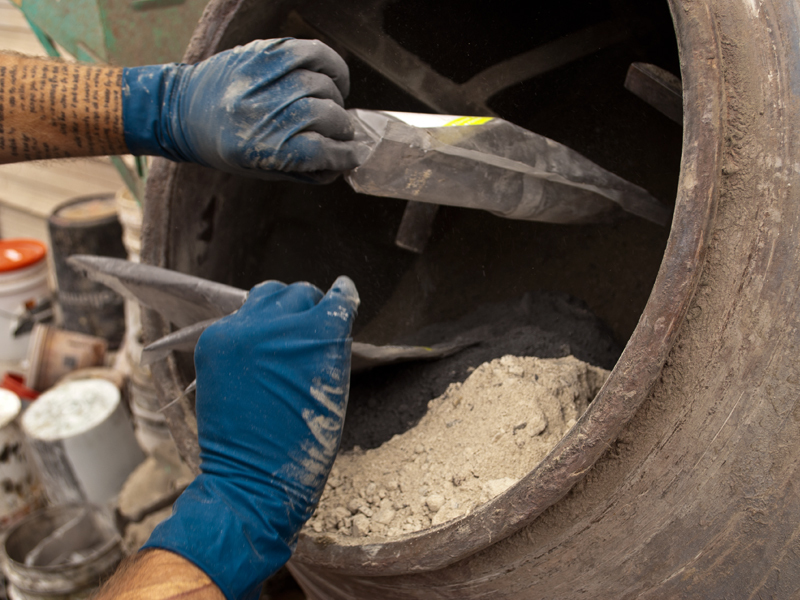 Concrete Mixers are rated by cubic foot capacity with most popular sizes being 5, 9 and 12 cubic feet. It's important to note that these capacities are the total volume of the drum, not the amount of material you can mix.

   5 cf mixer yields 2.5 cf of mix.
   9 cf mixer yields 5-6 cf of mix.
   12 cf mixer yields 8-9 cf of mix.

Add One Outdoor Concrete Pro-Formula Mix packet for every 120lbs of Sakrete 5000 Plus Concrete Mix. Next, cover the mouth of the mixer with a trash bag and secure with an elastic bungee cord.
Run the mixer for 5-10 minutes to thoroughly blend all the pigments, additives and concrete before the addition of water.
Step 3 – Add the Water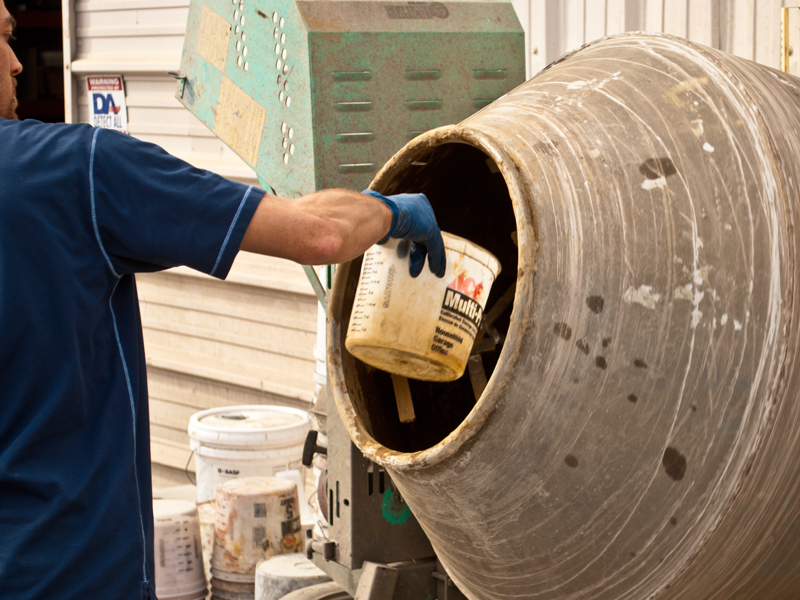 Measure and set aside any water or other liquid ingredients while the dry components are blending.
When using an admixture like CHENG Outdoor Concrete Pro-Formula, follow the instructions on the packaging, NOT the instructions on the bag of concrete mix.
Add just 3/4 of the recommended water to the dry blend and mix.
Since each bag of concrete has different water requirements, we don't add all the required water at once. You can always add more water if the mix is too dry… but you can't take water out.
Step 4 – Creating a Workable Mix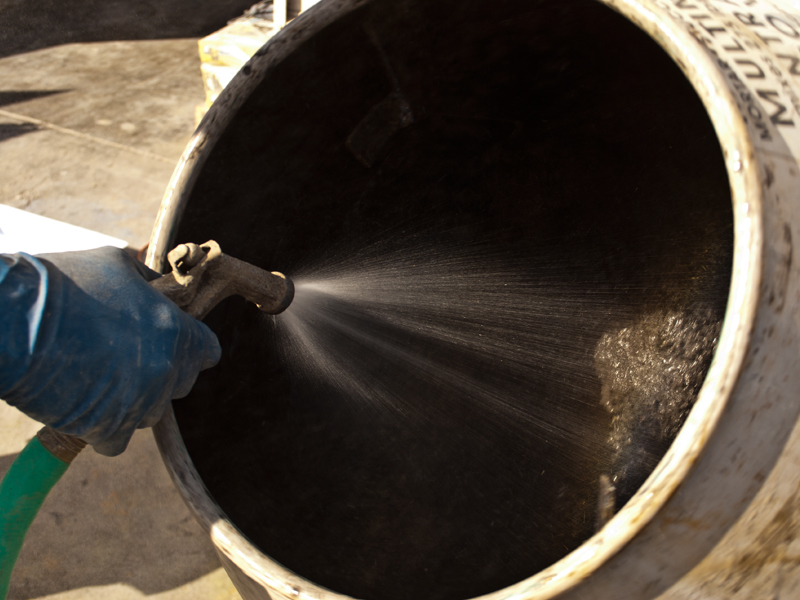 AVOID A SOUPY MIX! Excess water reduces strength and durability and can cause cracking. CHENG Outdoor Pro-Formula is ready-blended with a water-reducing agent, providing greater strength and durability. Therefore, DO NOT follow the printed water recommendations on your bagged concrete mix packaging.
DO NOT EXCEED 1-1/2 gallons (5.6 L) of water per cubic foot of concrete.
In cold weather, use warm water to accelerate the set. In hot weather, use cold water to slow the set.