Art of Illusion
The owners of this historic farmhouse are used to guests admiring their beautiful kitchen with its wood counters and leather island tops—but the admiration turns into amazement when guests learn that they're actually looking at concrete! While the clients sought a distressed wood look and feel, they understood that it is difficult to clean and less than ideal for areas exposed to frequent contact with water, such as a sink counter. Concrete solved these practical challenges and allowed for a unique and expressive surface that is completely at home in this farmhouse kitchen.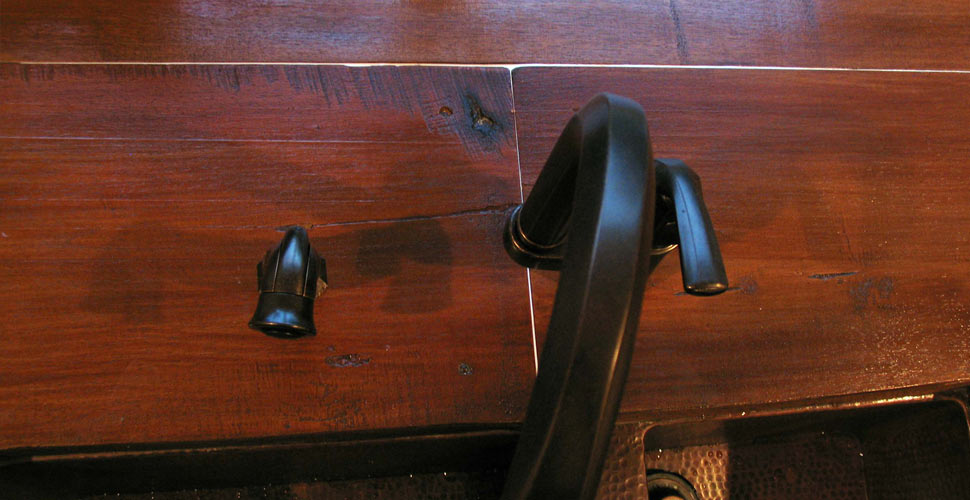 Project Objective + Client Feedback
The clients wanted a traditional, organic surface with a distressed rustic look that fit with the historic character of the house and called upon JM Lifestyles, a decorative concrete studio in Randoph, NJ to solve the challenge. Jeff Kudrick, managing partner of J&M Lifestyles, created a worn leather look for the kitchen island and distressed wood surface for the remaining kitchen surfaces—a decorative finish he had already cleverly developed. The forms are created by casting rubber molds and filling them with fiber-reinforced concrete mixes like CHENG D-FRC and and Xtreme Series by Surecrete. The coloring effects accomplished with Surecrete's EcoStain and to give it a long lasting durable finish the entire project is sealed with Surecrete's PC12 Concrete Sealer.
The project completed in about 4 weeks. Kudrick said of his client's reaction, "They are in love with their kitchen and keep sending us emails of people's reactions. They're in disbelief that they're looking at concrete and not wood!"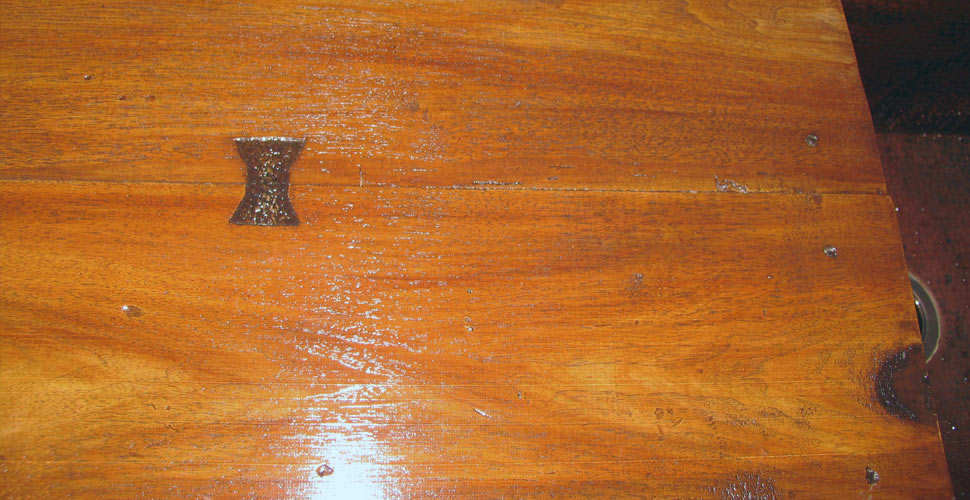 Design + Expertise
The look the clients wanted fell perfectly in line with JM Lifestyle's wood plank system developed over their twenty plus years in the decorative concrete business. In addition to perfecting the surface look with a lengthy finishing process, JM Lifestyle used its expertise with other materials to complete the project: inlayed iron nail heads and dovetails create the illusion of individual planks fastened together while embedded iron clavos (decorative nails) accent the flamed edge detail of the island.
Technical challenges for the concrete fabrication of this project include creating a unique, custom color and skillfully accommodating countertop level changes to allow full window operation. Metal details were added to make countertop seams "purposeful" and completed the overall rustic, well-worn theme of the farmhouse.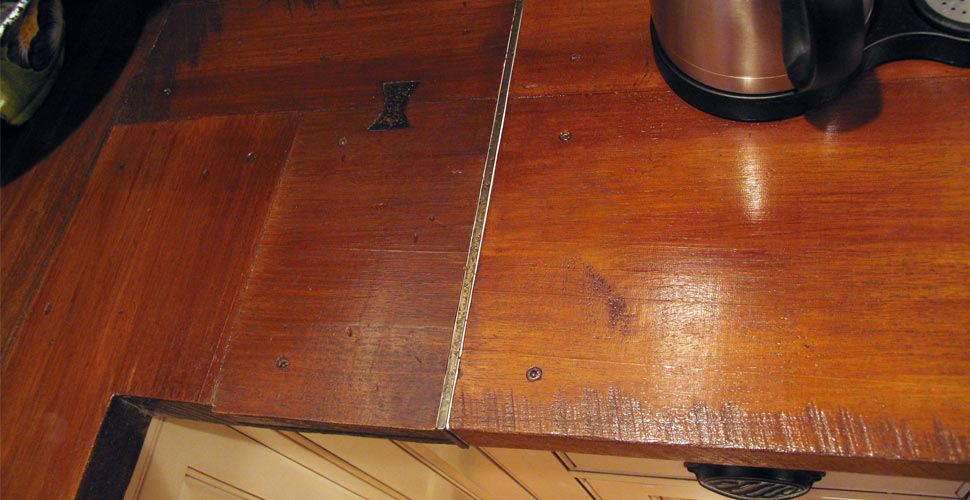 2010 Best Decorative Finish, CHENG Concrete Exchange Design Challenge
JM Lifestyles' Pennsylvania Farmhouse was awarded the Best Decorative Finish for their wood finish concrete countertops in this year's design challenge. Fu-Tung Cheng, head juror, said of the project, "These faux finishes were done so well that even after looking at many other projects in detail, we could hardly believe it was concrete! The judges recognize both the skill required in the execution of these pieces and the company's ability to remain responsive to a wide range of styles and client tastes. Great job!"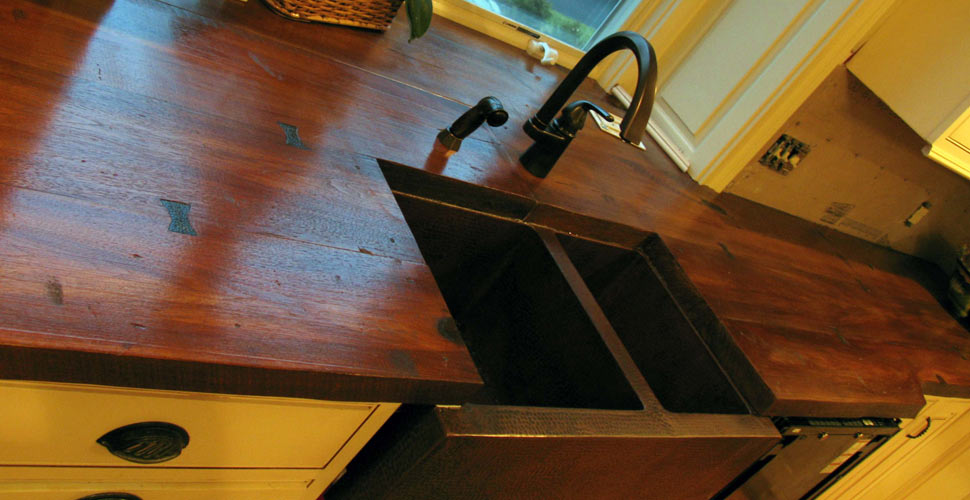 About JM Lifestyles
Building on nearly twenty years of experience, JM Lifestyles, LLC continues to push the limits of concrete as an artistic medium. Experts in a variety of materials including metal, glass, wood, light and water, J & M Lifestyles leads the way in the decorative concrete industry, creatively integrating proprietary techniques and fine craftsmanship to produce beautiful and functional results.
JM Lifestyles collaborates with each client, including them in the creative process with detailed descriptions and conceptual images. Whether it's furniture, countertops or other surfaces, each project receives the personal and professional touch of the firm's vast knowledge and experience in concrete and other fabrication materials.
Contact:
Michelle Radley, JM Lifestyles
215 Route 10, Bldg 3, Unit 3
Randolph, NJ 07869
(973) 668-5057
michelle@jmlifestyles.com
www.jmlifestyles.com