Park Avenue Bench and Planter
THREE: FORM BENCH TOP
The bench top is just 2-3/4″ thick and spans more than 30″ between the two planters. Heavy reinforcing with rebar and mesh is what keeps the bench intact.
What You'll Need
3/4″ Melamine-Coated Particle Board
3/8″ Rebar
4″x4″ Welded Wire Mesh
Step 1 – Forming the Bench Top
The bench top form is made from 3/4″ melamine-coated particle board.
The form is secured to the casting table using angle iron.
After the form is sealed and after any decoration has been applied, it is ready for reinforcement to be placed.
Even though the bench top is 2-3/4″ thick, it still needs reinforcement for the safety of anyone sitting, playing, or jumping on it.
After the form has been filled with concrete, the reinforcement can be lowered into the form, about 3/4″ below the surface of the concrete.
Previous: Forming Cube Planter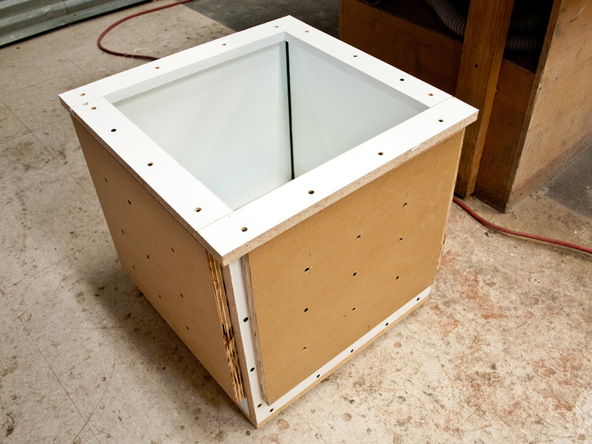 The completed planter forms can be reused for many castings. Simply take care of the molds between castings by cleaning and waxing them.
Next: Casting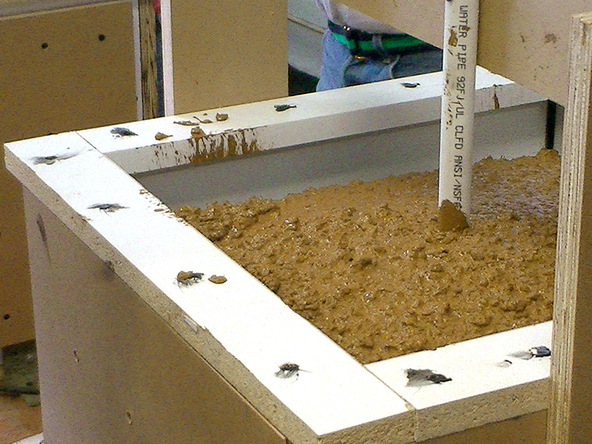 Sakrete 5000 Plus and CHENG's Outdoor Concrete Pro-Formula are used to cast both the planters and the bench top to assure fade resistance.